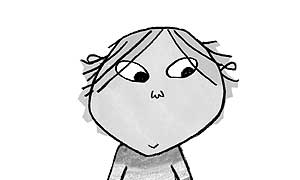 Soren was born in late 1998 and early 1999 (in the show, he was from 2001)
Soren Lorenson is Lola's imaginary friend, he is invisible and loves pink milk. Only Lola can see and hear him. He is supposedly invisible from drinking the invisibility potion made from pink milk and cinnamon, it could have been Lola or Lotta or both who drank it.
He is Lola's imaginary friend. he is black and white.
Only Lola can see him.
He is based on Charlie Sonner, except younger.
if Soren Lorenson gets seen by anybody he hides because Soren Lorenson has black lines on his shirt but he turns invisible so no one can see him.
His favorite food is pizza and pink milk while his least favorite food is mushrooms.
In the Wonder Wiggles, he still has detail and he becomes more unknown when someone other than Lola is in the room. As soon as (s)he leaves, Soren Lorensen knows that baron King von thistle is nearby.